Ak sledujete americkú Superstar a nevšímate si len výkony nádejných celebrít, ale aj údajne kontroverznú porotu a ich štýl, Demi Lovato ste nemohli prehliadnuť. Predtým, ako som začala show pozerať, som poznala jej meno, ale nič viac. Ani dnes nepatrím medzi fanúšikov jej hudby, ale úplne najviac ma zaujal jej štýl. Na každú epizódu sa teším nielen kvôli napredovaniu jednotlivých spevákov, ale hlavne na to, ako bude zas Demi nastajlovaná. V poslednej časti, kde súťažiacich privítala doma, vyzerala v čiernom šortkovom overale a s červeným rúžom ako femme fatale. Loved it!
Topshop Dress and Jacket
If you watch The X-Factor and you´re not just only into contestants, you have definitely noticed Demi Lovato style. Before watching the show, I knew only her name. I´m still not really a fan, don´t listen to her music or anything. But what I love is her style. I´m looking forward to every episode almost only because of her, what will she wearing etc. In last episode (Judges´s homes, where she hosted Nick Jonas as her adviser and friend) you might have seen her in black playsuit with red lipstick and she looked like femme fatale. Loved it!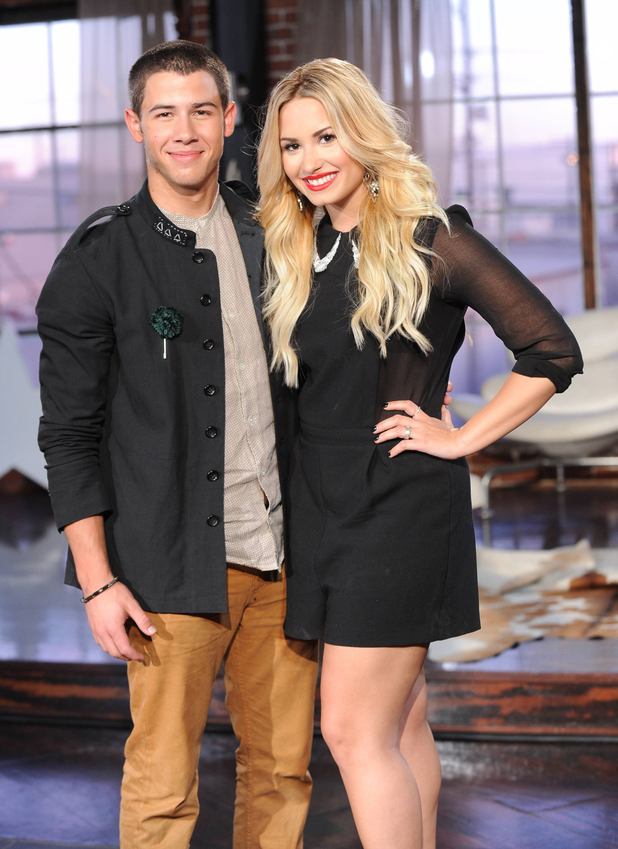 With Nick Jonas from Jonas Brothers,
wearing Topshop Playsuit